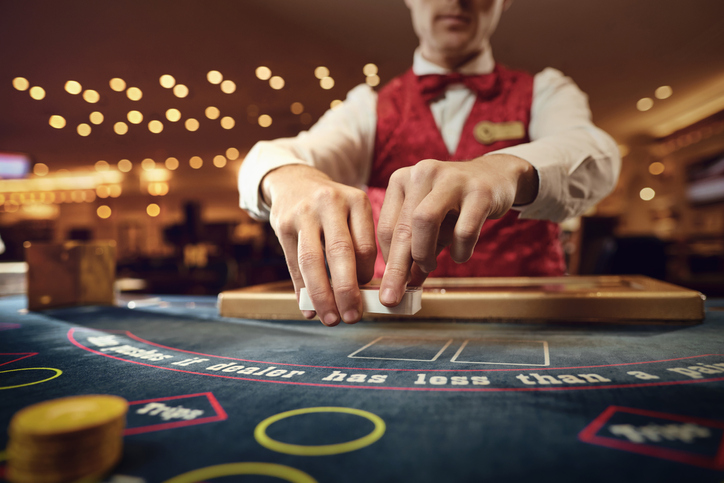 Some form of casino gambling is now allowed by 44 of the 50 states. Anytime stakes are high and money is involved, increased security protocols and personnel are needed.
Today we are going to take a look at three times when a security guard is the best (or only) answer to problems associated with casino gambling as well as what the role of a casino security guard is.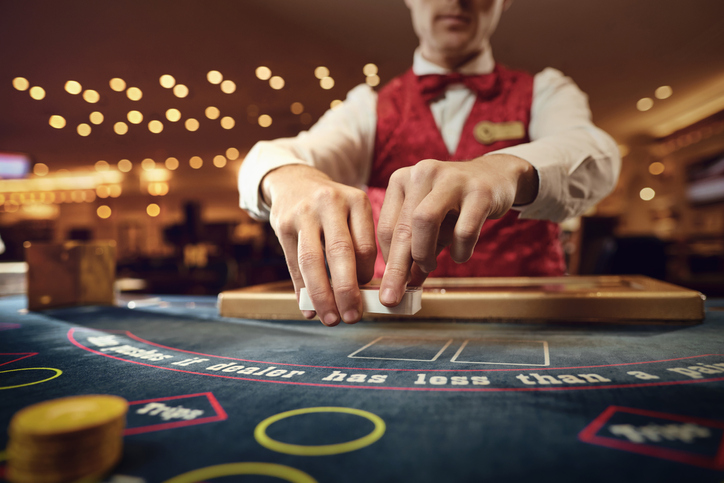 3 Situations that Need a Security Guard for Casinos
You can probably think of lots of reasons that any business might want to hire security guards, however, these are three reasons why you might need to hire professional security right now if you have a gambling establishment.
1. Employee Theft
Pickpockets, purse snatching, and stealing chips are always going to be a problem for casinos, however, you may not realize how big of a problem that employee theft can be at these establishments. A casino can lose as much as 5 to 7% of its annual revenue to employee theft. It is no surprise that a third of all business bankruptcies are caused by this issue, so you can imagine how detrimental it can be in the casino business.
The biggest hurdle to stopping this problem is that you must rely on employees being honest for the casino to run correctly. It is the employees who should be on the lookout for theft and cheating, but who is watching the employees? That is where security guards come in! Guards like the ones at Elite Investigations protect a casino from all threats of theft, both internal and external. 
2. Customer Disturbances
Statistics say that about half of all compulsive gamblers commit crimes. Of course, everyone who comes into a casino is not a compulsive gambler, but the nature of the business dictates that there will be a higher percentage of these people found in a casino than in another establishment.
Additionally, any time money is involved (especially any large amount), emotions are likely to run high- add alcohol and you have the potential for a very serious problem to arise. From a sore loser to an angry spouse, opportunities abound for customer disturbance issues at any place that allows gambling which means there is an increased need for security.
3. Gambling at Non-Casinos
There are lots of places that allow gambling that are not casinos. Some of these places include:
Racetracks
Sportsbooks
Bingo Halls
Poker Rooms
Internet Cafes that Allow Online Gambling
Social Clubs and Fraternal Organizations
Cruise Ships and Riverboats
The biggest problem for these types of places is that they face all of the same problems that a casino does, but without the elaborate and often state-of-the-art security measures that casinos have in place. The increased exchange of large sums of cash creates the same issues no matter where it takes place. If there is gambling going on in your establishment, you should consider hiring security guards before you have a problem.
Casino Security Job Description
If you have never hired a security guard for a casino or establishment that has gambling, here is a brief look at some of the things a security guard is responsible for at such a business:
Escorting cash transfers from gaming machines.
Preventing unauthorized or difficult individuals from entering the gaming floors.
Providing emergency assistance.
Protecting cash and chip transfer to and from various parts of the gaming floor.
Responding promptly to all alarms and disturbances.
Monitoring and reporting all suspicious and irregular behavior.
Hire Security Guards for Casinos Today
Whether you have already seen issues arise or you are trying to prevent problems before they occur, hiring a security guard for your casino is a great idea. If you are ready to hire professional security now or you have questions about security guards and how to enhance your business's overall security, call Elite Investigations at (866) 901-1855- they are always ready to help protect you!