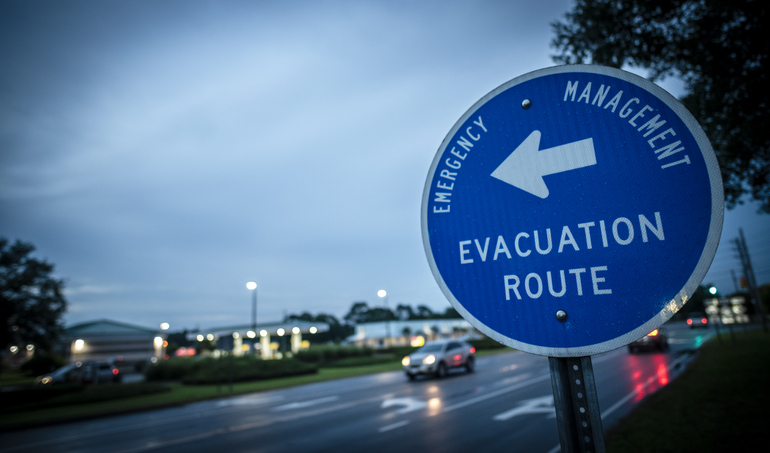 Natural disasters pose unique risks to companies that can be mediated by utilizing specialized security guard services. During a natural disaster, emergency services are occupied with providing aid to the local community. To fill in the gap, expert security guards are able to step and assist with evacuations or stay behind to secure your company's assets even when the power is out, facilities flood or wind damages the security of structures.
The private security guards at Elite Investigations perform a variety of vital services during a natural disaster. Our natural disaster security guards have special training and background experience in responding to the impacts of disasters such as floods, fires, storms, and earthquakes.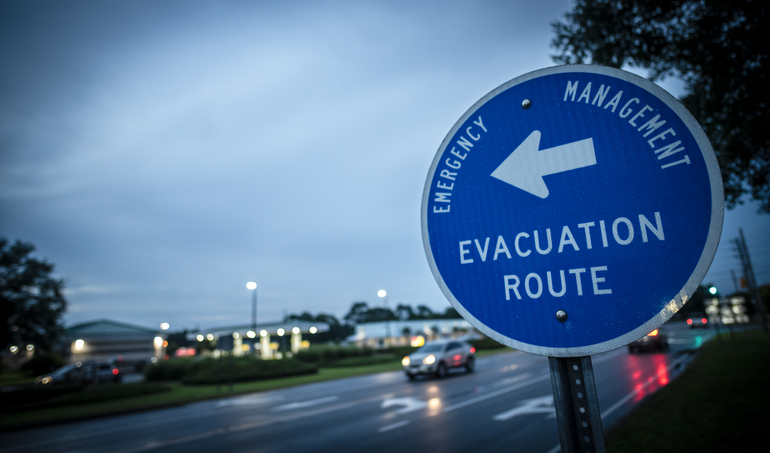 Why Companies Need Security Guards During Natural Disasters
Looting and chaos are common following a natural disaster. Having security guards in place during this turbulent time can help guarantee that company assets are secure while you and your staff are away.
Natural disasters that occur suddenly, such as earthquakes, landslides, fires, floods, or storms, can have disastrous repercussions. Retail establishments, disaster relief centers, and financial service providers are just a few examples of places that are vulnerable to theft, violence, and property damage during a natural disaster.
Natural disasters have devastating impacts on entire communities. This stretches the resources of emergency response agencies such as law enforcement, first responders, FEMA, and the National Guard. Emergency response security guards support local organizations, reducing some of their workloads, and directly assisting the neighborhood, local businesses, and community.
How Security Guards Protect Companies During Natural Disasters
Most natural disasters come with just enough advance warning for people to go into panic mode. When in panic mode, people don't always choose the optimal course of action. During a natural disaster, people may behave erratically and impulsively, causing traffic jams, crowds, and violence.
Having uniformed security guards present on company property helps maintain order. Stressed-out employees, clients, and guests feel safer and those who are likely to get into arguments are subdued by the presence of on-site security guards. Professional security guards are educated in de-escalation methods and have the power to make arrests, if necessary, to keep the peace.
During a natural disaster, when law enforcement is required elsewhere, security personnel can create and uphold order. This allows law enforcement to focus on more important responsibilities rather than being slowed down by situations that security guards are trained to manage. Choosing to engage the services of a premium natural disaster security guard service ensures that there are individuals on-site equipped to manage emergencies of all kinds with advanced First Aid training.
Security guard natural disaster services assist with evacuations and stay behind to secure your company, facility, or even community in the wake of a natural disaster. Security officers are able to deal with any criminal who may be trying to take advantage of security systems that aren't working, lights that aren't on, or buildings that are hastily abandoned.
Specialized Security Guard Capabilities for Natural Disasters
Most security guards have previous law enforcement or military experience and are aware of the importance of putting the needs of others ahead of their own. Without adequate disaster training, it shouldn't be expected of employees or business owners to react in this way. Being a natural disaster security guard demands significant and ongoing testing and training to make putting others first in an emergency their automatic response.
When a natural disaster occurs, protective security guards might be mobilized to enter certain areas to:
Safeguard clients or personnel
Aid in securing client companies or asset recovery
Erect a portable command post
Assist with emergency management efforts
Elite Investigation's natural disaster security guards are hand-selected, active, or retired members of premier law enforcement, intelligence, and military organizations. These experts send teams to the impacted areas to:
Examine the level of security and safety at specific client sites.
Determine the entrance and exit points.
Organize and supply essential resources, such as food and fuel.
Put emergency measures into action to evacuate persons as needed.
Natural disaster security services include developing a special set of skills for dealing with injured, lost, and terrified people. Security guards can identify and locate the safest spots for individuals to seek refuge during a natural disaster by using their knowledge of safety precautions during and after tornadoes, earthquakes, and hurricanes.
Security officers are also prepared to handle the aftermath of a natural disaster by handling related emergencies, offering good protection, assisting with emergency alerts and performing evacuations as well as successfully coordinating with other emergency agencies.
Emergency Preparedness Planning with Natural Disaster Security Guards
Natural disasters are common in most of the country such as with the Southeast's tornados, the East Coast's Atlantic hurricane season, and the wildfires and earthquakes in the Western United States. The majority of cities that face regular and cyclical natural catastrophe threats hire security guard services with staff that are well-trained in disaster response.
Having emergency response security plans in place before a natural disaster strikes is the proactive approach to disaster preparedness and eliminates the headache of rushing to locate the best security solutions after the fact. Contact the professionals at Elite Investigations to learn more about how we can be there for your company in the event of a natural disaster.