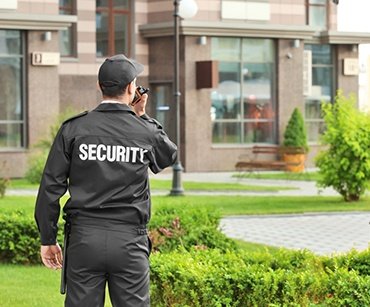 Gas stations, convenience stores, and other retail businesses that stay open round the clock have unique safety needs that are best met by professional security guards. Small businesses open all hours of the day are by their very nature desirable targets for criminals and loiterers.
Not only do these types of businesses face threats to the establishment itself, but they must also be concerned with any type of criminal activity on their premises. This means that even outside areas, such as parking lots, must be secured as well.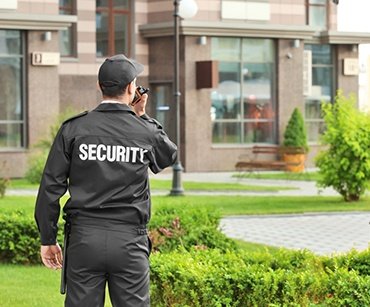 Hiring Security Guards is Affordable
At first glance, many business owners might think that not paying for extra security saves money. However, nothing could be further from the truth. Hiring uniformed security guards saves small business money in the immediate and in the long run.
Most gas stations, convenience stores, and small grocers have a small staff on duty during non-peak hours. It is during these times that they are the most vulnerable. Criminals see this time as a prime time to target your location.
Scheduling extra staff is not the best answer. Extra workers will cost more money, have nothing to do on their shift, and provide no more extra security than the buddy system. Hiring a uniformed security guard makes sense because they do provide security and allow already scheduled workers to do their jobs more effectively.
How Security Guards Protect 24-Hour Businesses
The presence of uniformed guards alone can work as a deterrent for many miscreants and ne'er-do-wells, but security guards do much more to protect small businesses and other establishments.
Security guards are able to monitor for shoplifters and notify police in the event of a crime. They may help to recover the goods which a business may have otherwise lost. They can recover the goods which a business may have otherwise lost in this scenario.
The job of a security guard is to protect your business, which may at times, even include protecting the business from dishonest employees who want to steal money or product from the establishment. They can keep an eye out at more vulnerable times like shift changes and later hours.
Additionally, they can protect your entire property by patrolling storage areas and buildings as well as parking lots and other outside areas. This prevents loitering and other criminal activity from taking place without your even knowing about it.
Upgrade Security for Your 24-Hour Business
Business owners can decide if they prefer armed security guards or unarmed guards, depending on what they personally prefer. With either choice, an experienced professional security guard has many non-lethal weapons at their disposal to prevent or stop problems occurring at your business. Additionally, they are trained to anticipate and spot problems early as well as use proven de-escalation techniques.
Well-trained security guards prevent most problems before they occur. When something does happen, they can help in stopping it and assisting the authorities in catching the culprits.
Ready to upgrade security for your 24-hour business? Contact Elite Investigations online or at (866) 901-1855 to hire the best security guards for your business.