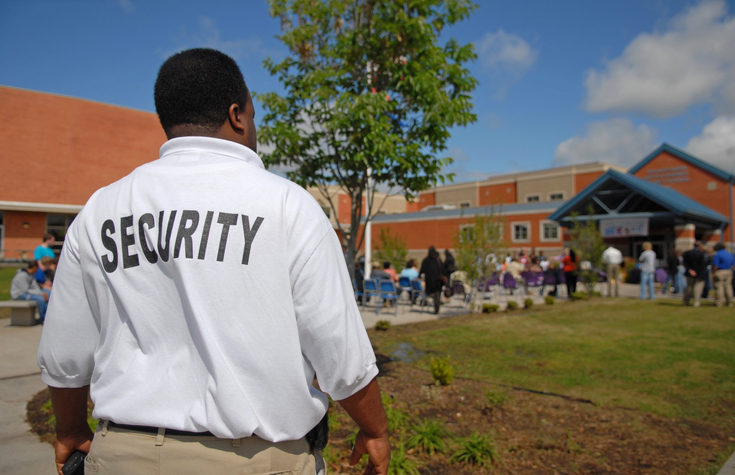 School systems across the country are becoming increasingly dependent on private security guards to protect campuses in the face of tense school strikes that have been increasingly common in recent years. In Columbus, Ohio, teachers kicked off the 2022-23 school year with the first strike for the school system in over 47 years. Around the same time, in Seattle, over 6,000 teachers went on strike for five days.
While strikes help teachers secure pay raises, smaller class sizes, paid parental leave, and improved school conditions, work stoppages and campus protests put a strain on school system resources as board members scramble to engage substitute teachers, implement online instruction, maintain campus safety, and engage in the negotiation process with strikers.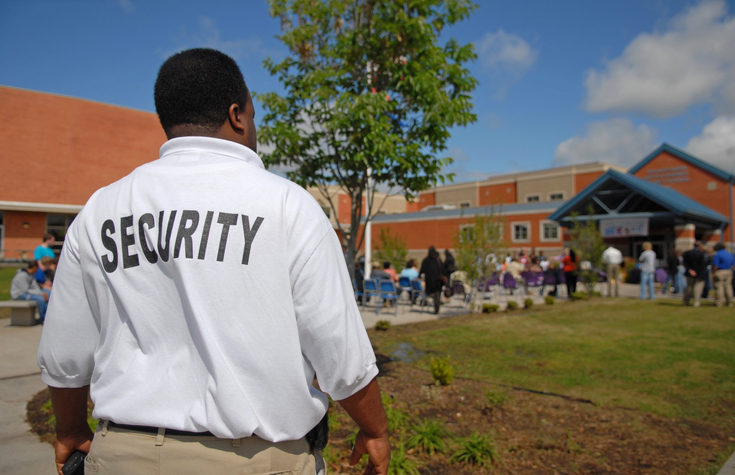 Benefits of Security Guards During School Strikes
School security guards are a valuable resource for school systems in the event of a school strike. Tasked with keeping children, teachers, and other staff safe throughout the school year, school security guards deal with everything from bomb threats to school shootings as well as campus protests and teacher strikes.
Every school faces security risks. While some may be dangerous, the majority are simply distractions that can prevent kids from accessing the education they deserve. Security guards provide the balance that school districts require for safety and order, and their assistance frequently pays for itself. In addition to reducing disciplinary issues, managing campus access, and providing crowd control during school events, school systems often rely on security guards to manage school strike protests in a way that promotes the safety of everyone involved.
How School Security Guards Manage School Strikes
Like any other labor dispute, school strikes can be tense situations whether they are a result of months of planning or a surprise work stoppage. Professional security services offer specially trained teams of school security guards to address threats to school staff and property. During a school strike, security guard operations may include:
Evaluating the school's entry and exit points along with
identifying the vulnerable points in and around the campus.
Creating a strategy to guarantee that only authorized individuals enter school grounds.
Briefing non-union staff and substitute teachers about the proper way to interact with strike participants and how to safely cross a picket line.
Taking part in meetings with school officials, state and local police departments, and/or the fire departments to plan the best security measures in the event of a strike.
Collecting evidence during a school labor dispute in the event of wrongdoing or breaches.
School strikes have become so common that many professional security services have school strike security guard teams standing ready to deploy nationwide with short notice to protect school staff, campuses, and other property from damage or injury during school strikes.
Best Security Services for School Strikes
School strikes can happen to any school system in the country with little or no notice. Due to a wave of teacher activism that has been underway since 2018, nationwide teacher walkouts have taken place in West Virginia, Oklahoma, and Arizona as well as more modest demonstrations in North Carolina, South Carolina, Virginia, Kentucky, and Colorado. Additionally, there have been a number of teacher strikes in major cities, including Los Angeles, Chicago, Denver, Minneapolis, and St. Paul, Minnesota.
The best way to get ahead of the security risks posed by a potential school strike is to engage the services of a top-rated, highly qualified security guard services company to develop a strike contingency plan. Strike contingency planning allows school officials to respond confidently and strategically to any danger, labor strike, or unrest that gets in the way of their students' educations. If your school system is looking for the best school security guards in the business, Elite Investigations offers the specialized expertise school systems needed to maintain school safety during a school strike anywhere in the nation.